Web Design Clients
We've been building dreams since 1998
For over 25 yrs Graphicola Studio has specialized in building dreams and manifesting ideas. What started off as a mural company, over time it evolved into a graphic design studio. It has been a long journey, and an amazing one at that. We are forever blessed by the friendships we have made, the projects we have been contracted to complete and the clients who have graced our paths.  
We never thought that this would be a lifetime passion for us. However, it has become just that. There is a sense of excitement we undergo when we take an idea and transform it reality. The feeling of accomplishment is overwhelming, the smiles on our client's faces ever so addicting. Whether it was a budget small project, or a large intricate one.  We have loved the journey, the process and the path that led us to where we are today.
Thank you to all our clients and friends. 
– George Mercado
Our Mission
Our mission was simple, to provide quality, education, awareness and above all a great bang for the buck. To use the knowledge and experience we have gain throughout the decades, to better serve our clients while saving them money.
Our Vision
Our main objective is to teach our clients to bccome independant, where they themselves learn to manage, update and run their own websites. That way they become self sufficient, and are never at the mercy of some fly-by-night web design firms who may have limited time.  At Graphicola we believe in independance,  and in teachinig our clients the inner workings of their website. This is something we have always done, and has worked perfectly.
Our clients only call us for a new graphic work and/or for a revamped design. Worse case scenario, if they break something within the software itself.  
Electric Flamingo Tattoo Company
On Point Home Inspections of South Florida
Ghostronics – Paranormal Gear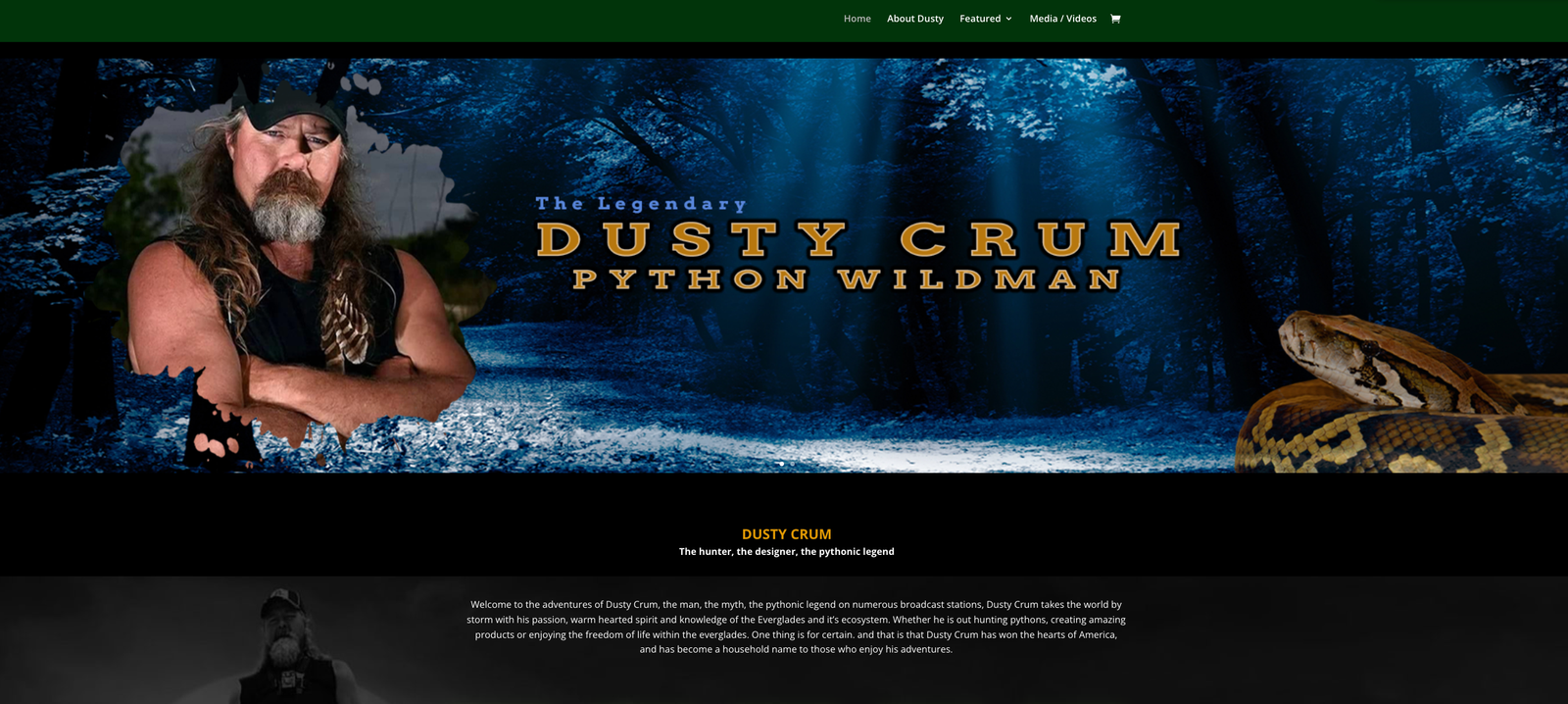 Dusty Crum – Python Wildman